Right after our trip to Hokkaidou, Youri and I went to Okinawa to warm ourselves up. From the north extremity of Japan to the southernmost, it was quite a jump in temperatures. Having had to wear every thick piece of clothing we had to keep ourselves from freezing, and then going to short sleeves in a span of a bit more than a day, it was certainly an experience.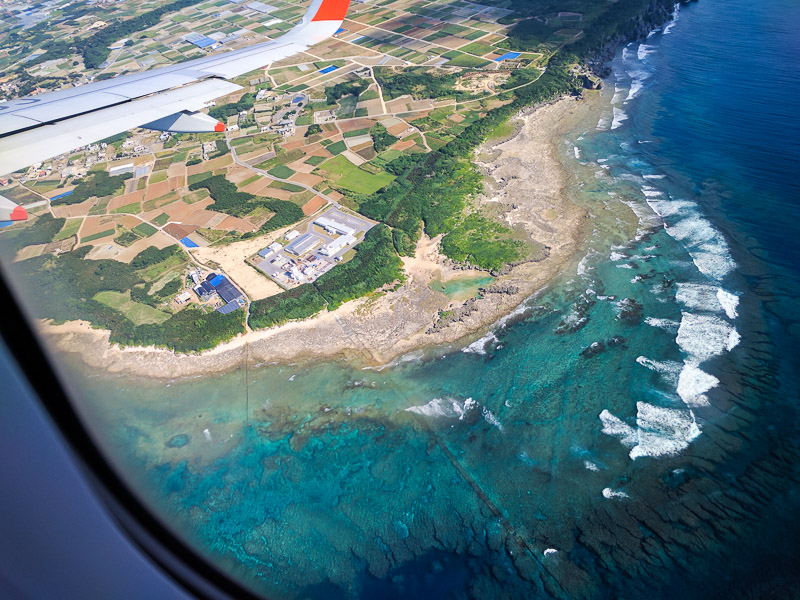 The island itself is quite small, at least by Japanese standards. It only has one train line, the Yui Monorail, which only has 15 stations and spans less than 13 kilometres. This is in the prefectural capital of Naha, and the other cities are connected by a quite good network of buses. The optimal way of travelling there is with a car, but since that wasn't an option for me, we had to take the buses. Our Suicas and Pasmos, which are the IC cards that work all over Japan, didn't work there, so we were once again back to buying single tickets. What was interesting about the monorail tickets was that they only had QR codes on them, you didn't insert them into a slot. Fun!
During our stay there, we rode the train through all of Okinawa's stations. The station the airport is at is the westernmost and the one before that the southernmost train station in all of Japan, which I found quite neat. Speaking about the airport, it was the only one I've encountered so far that has its departure and arrival gates in the same area, at least in the domestic terminal.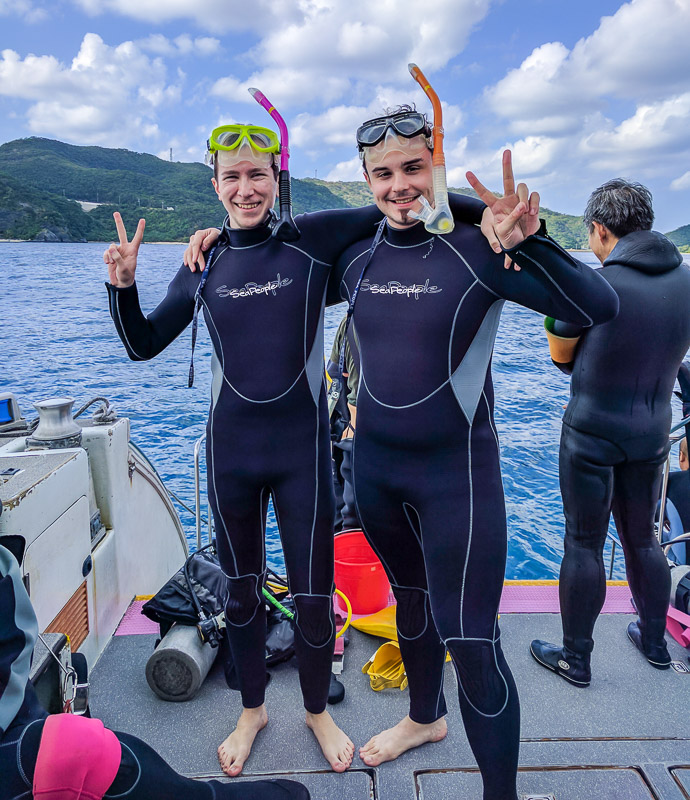 We did a whole bunch of interesting things there. The major tourist destination (trap), Kokusai Doori, the "International street", was a big disappointment, but fortunately we didn't linger for long. We immediately made a reservation for a snorkeling trip with a boat to some nearby islands, and that was what we did first.
Snorkeling was amazing, even more so due to the fact that it was actually Christmas that day. We wore full wetsuits and went to some islands an hour's boat ride away from the main island, to various coral reefs and whatever the beautiful sea places are called. Fish apparently come in many more colours than I expected, and water can get incredibly clear. The weather was great that day too, and our guide was really nice and friendly. I could spend a while describing the various underwater sights we saw, but I'll just leave that to the pictures.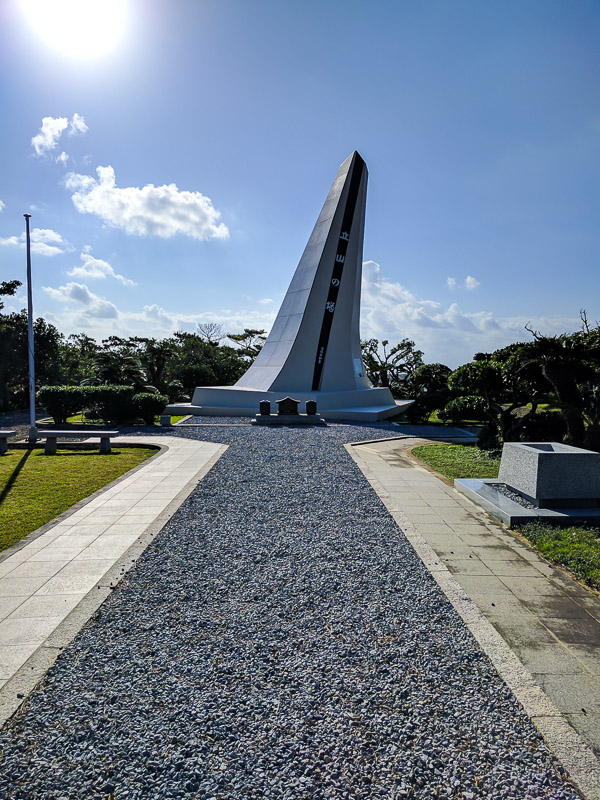 The next day, we went to the Itoman memorial to the Battle of Okinawa. The place was truly stunning. Having arrived really early in the morning, we were just about the only ones there on a nice, sunny day, with dark clouds looming in the background. The park itself is incredibly huge, with green parks, spots with nice views and the like. The Cornerstone of Peace, which are stone tablets with names of over 240 thousand fallen soldiers of various nationalities, were striking. Just the general architecture over there, coupled with every Japanese prefecture's own space to commemorate fallen soldiers, made for a kind of solemn atmosphere.
To move to a happier topic, we also visited the Churaumi Aquarium, which was the largest aquarium in the world until 2005. The weather that day was bad, with strong wind and some rain, so we didn't get to enjoy it as much as we wanted to. We did get to see a lot of different fish, turtles and other waterlife, and I also got to see my very first dolphin show! It was incredible! How they train the dolphins to perform those things, or how the dolphins even do them, is beyond me, but I enjoyed it immensely.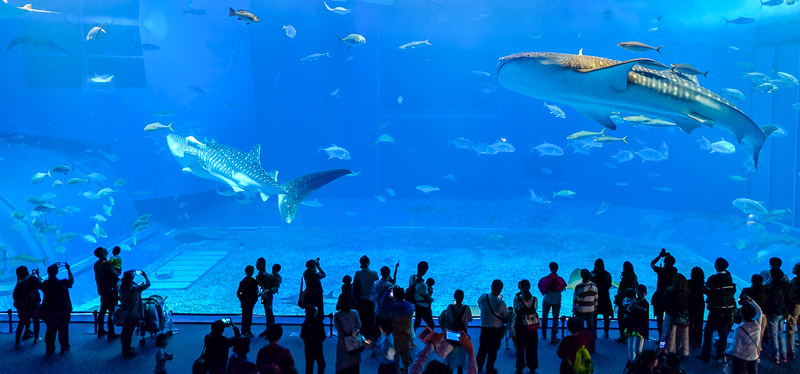 There are a couple of other things we did, including a visit to the Shuri Castle, a picturesque castle in the middle of Naha, where we did a stamp rally. One of the staple foods of Okinawa is a steak, so we tried that, and also some "local restaurants" where old ladies prepare cheap, supposedly local dishes.
We had quite a good time, especially die to the fact that it was actually winter. Fun memories of the warmest late December I've had so far.
See the full album linked to this post here (click)!