There's this event in Tokyo just before every New Year called the Winter Comiket. Over 600 thousand people go there in a span of three days every year to get their fill of self-published manga (doujinshi in Japanese). Of course it's one of the things I definitely needed to visit during my stay here.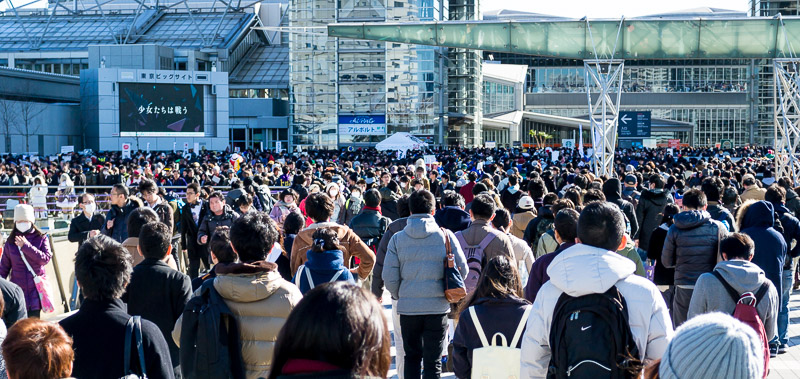 I'm not personally interested in doujinshi, primarily because I can't really read Japanese. Yet, hopefully. The thing I came to see was the bunch of cosplayers and the commercial company booths. The atmosphere there was amazing, this was, hands down, the biggest event I have ever been to. There are so many people. When I got to the Tokyo Big Sight, where the event was held, there was still a 15 minute walk in a huge crowd to get to any exhibitions.
It was also very loud, with a bazillion people selling ten bazillion manga. At the commercial booths, we got a ton of free, though very apparently promotional, material. Our final stop was the cosplay area, or at least one of them, as there are several. There were a lot of characters, some I knew, most I didn't, but it was all I thought it would be and more. I, of course, had my camera with me, but I felt kind of overshadowed by every single other person having a huge, expensive camera and multiple lenses. There's a very funny picture in the album of people taking pictures of a cosplayer. Kind of a behind-the-scenes feel.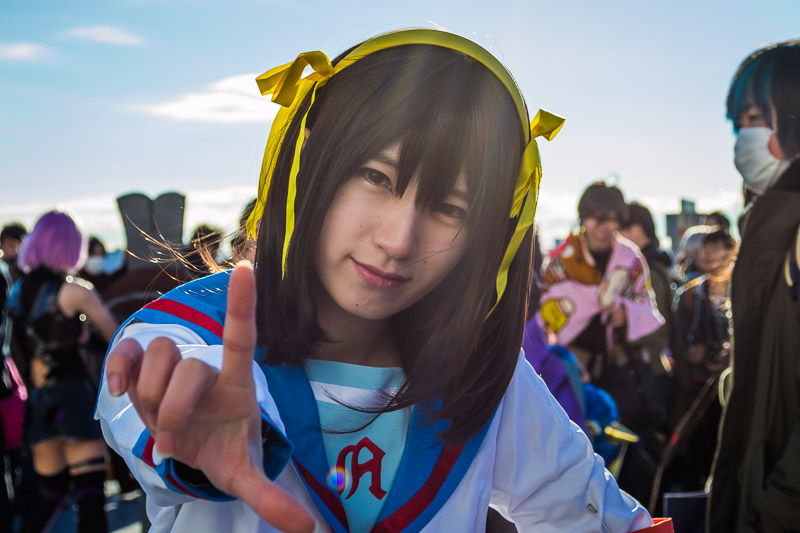 Other than that, there are some related topics I wanted to talk about. I went on an actual shopping trip in Akihabara, and bought some nice merchandise. Used figurines are really cheap, and, when you want characters from older shows, are one of your only options. I also went to a World Order concert/show, which was fantastic. Kind of a mix of a concert, theatre and a talk show. There was also the maid cafe we went to, which was much more fun than expected. We even got to see a live dance performance with glowsticks from the maids. Very fun!
Well, this was a bit of a short post, but I've finally cleared my picture backlog this power-publishing week. See you next time!
See the full album linked to this post here (click)!